ELD - Eletronic
Logging Devices
ELD stands for Electronic Logging Device, which is connected to a vehicle to automatically record driving hours. The purpose is to prepare Hours of Service Reports. The data recorded can be accessed remotely and viewed by drivers and DOT officers.
ELDs are mandated by the Department of Transportation (DOT) and the Federal Motor Carrier Safety Administration (FMCSA). The purpose is to automate driving data records to manage hours of service (HOS) and record of duty status (RODS) reports.
You can find information about the requirements and legislation for commercial motor vehicle drivers on the FMCSA website.
If you are a Commercial Motor Vehicle (CMV) driver required to maintain records of duty status (RODS) according to 49 CFR 395.8(a), you are likely required to use an Electronic Logging Device.
Learn below about important dates on the legislative process to regulate ELD Mandate
1998
Introduction to Automatic On-Board Recording Devices.
2000
Attempted Hours of Service Reform to mandate the use of ELDs.
2004
Hours of Service Reform (2000) was shut down by a court order.
2010
Second Attempt to ELD mandate rules.
2012
Congress Moving Ahead for Progress in the 21st Century Act requiring the FMCSA to regulate ELD mandate.
2015
Publication of the final Electronic Logging Device mandate by the FMCSA.
2017
General Compliance. Motor carriers were required to use either an approved Electronic Logging Device, Automatic On-Board Recording Device, or Electronic On-Board Recorder.
2019
Full Compliance. All motor carriers are required to use an Electronic Logging Device.
2020
Compliance Updates to ensure ELD compliance and enforcement.
Electronic Logging Devices are connected to engine control modules (ECM) via various diagnostic ports and synchronized with trucks/buses, driver apps, and the fleet manager portal. Our hardware is proven to be reliable, can be installed in minutes, and connected to most Android/IOS smartphones and tablets via Bluetooth or USB.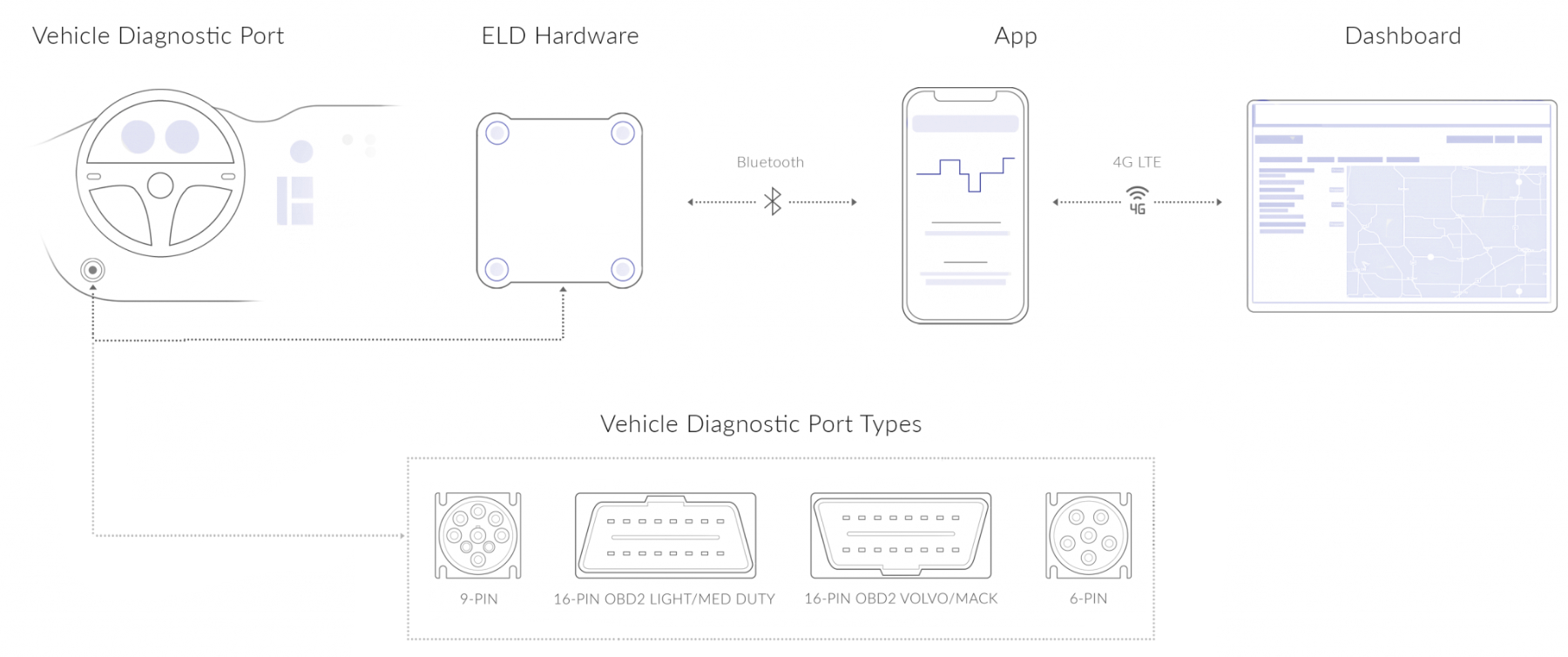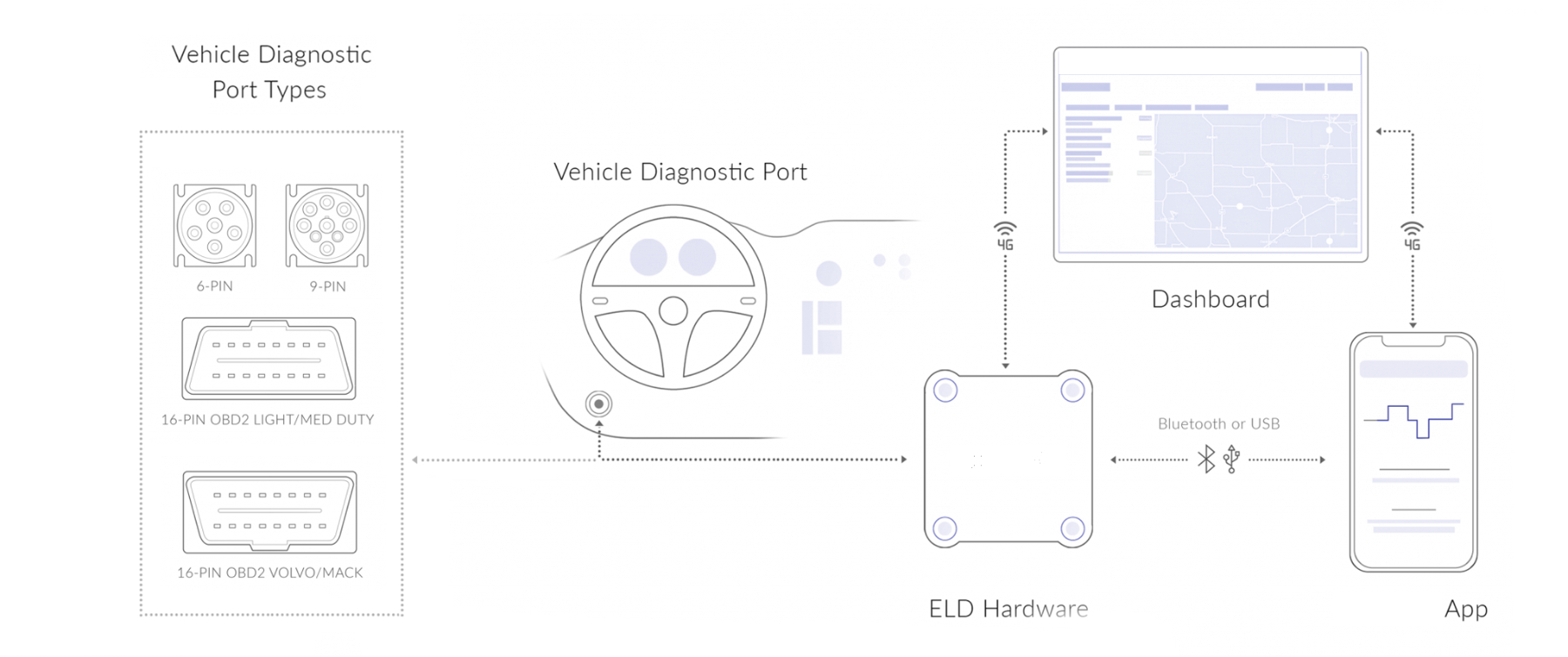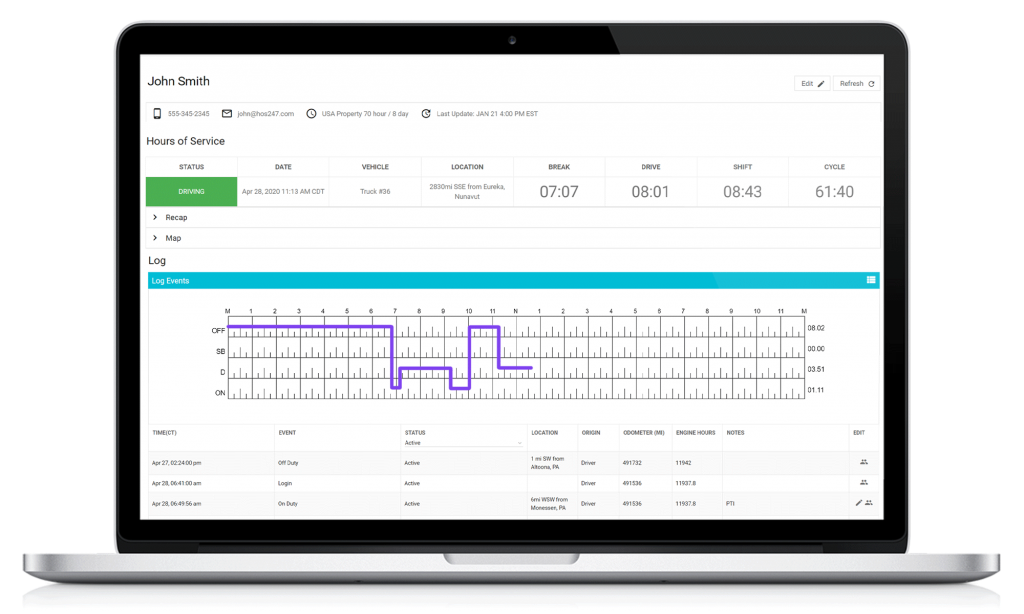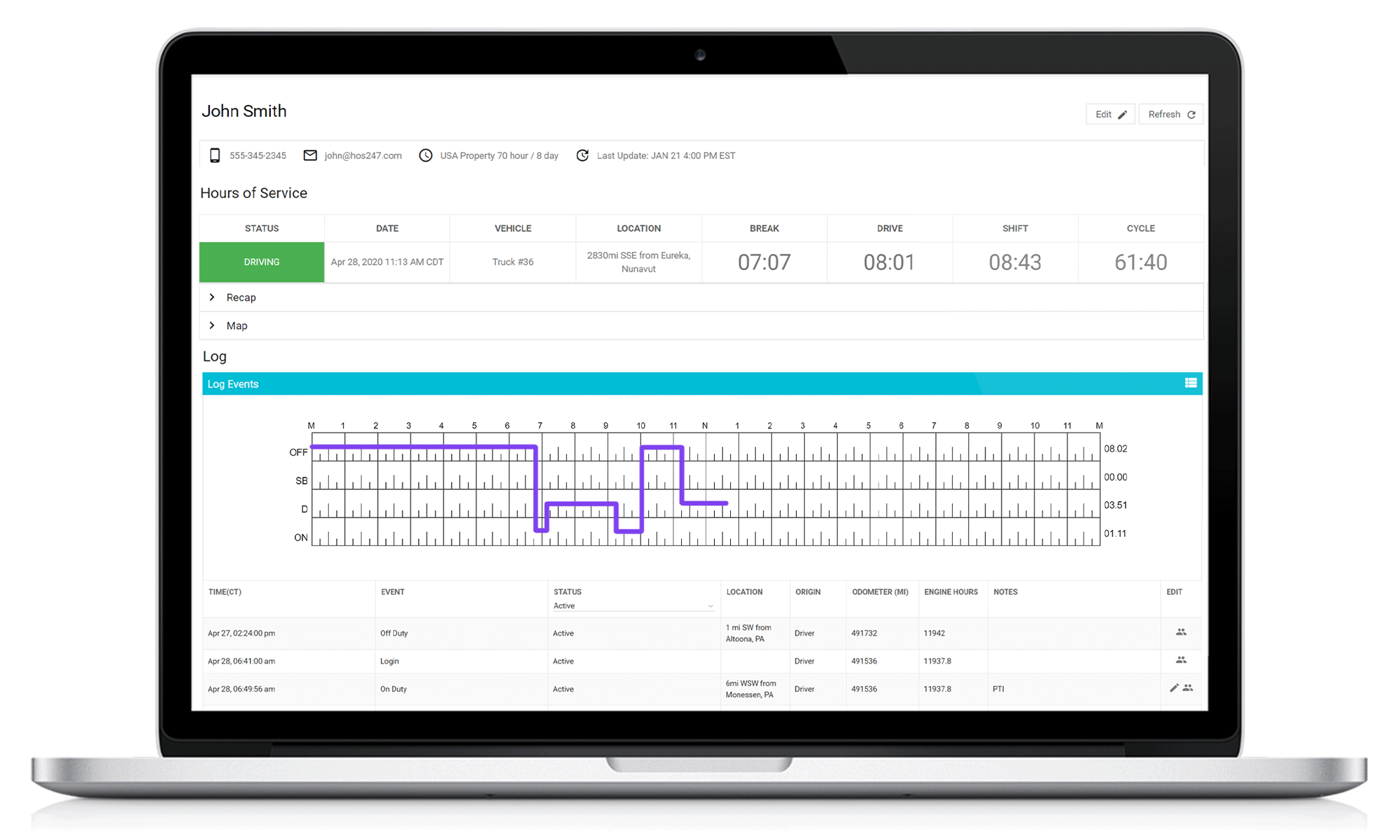 in the United States and Canada
Advantage Knights ELD meets the technical specifications outlined in the Appendix to Subpart B of Part 395 of title 49, Code of Federal Regulations. Our software was tested to comply with FMCSA regulations by completing steps and testing procedures described in the Electronic Logging Device (ELD) Test Plan and Procedures Version 2.0. We also comply with Section 83 of the Commercial Vehicle Drivers Hours of Service Regulations in Canada.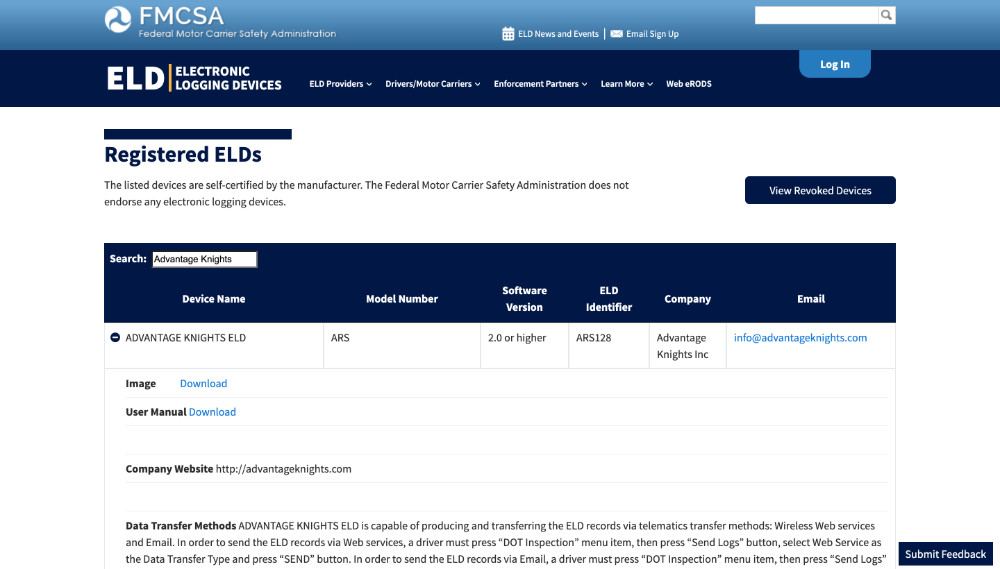 Customize your plan as you need
Get support when you need it the most. Our multilingual team of ELD compliance experts makes communication easier than ever before. We offer a personalized level of support for any account size. Dedicated support managers are assigned to assist you with installation, onboarding, compliance questions, troubleshooting, and more.